We Make Getting Surety Bonds Easy
Select your state, bond type and bond amount.
Get free, no-obligation quotes, instantly.
Competitive Quotes from Leading Surety Companies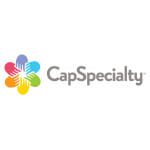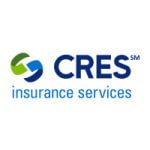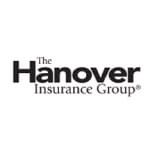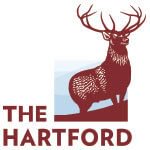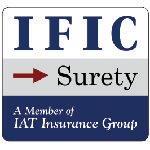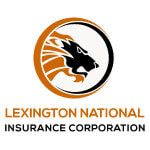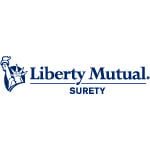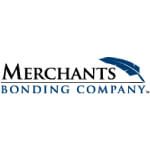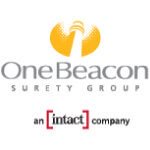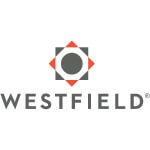 Find information on your bond:
Don't see the bond you need?
Why choose Surety Solutions, A Gallagher Company?
Purchasing your surety bond is easy using our online surety marketplace. View instant quotes and purchase your bond in under 5 minutes for many bond types.
As surety bond experts, we are truly passionate about the surety industry. With over 200 five-star ratings from Google Reviews, our customers can testify to our dedication to fast, friendly and professional service. We look forward to issuing your bond.

Great system backed by great service. Simple and intuitive. And you can actually get live help!


Update - in 2023 i had to renew and Mickey Wolfe was great! They got me the bond ASAP, was

...

extremely helpful, diligent, and quick to respond. I was having problems getting in touch with anyone and Mickey came through ASAP. Thank you - Mickey needs a raise 5 star service!!Just received my bond for becoming a private investigator. cryssi from customer service was super helpful, as i kept messing up my application (sending in wrong format) and she was nothing but helpful with correcting this. I was also a bit worried about the process of obtaining a bond, as i never have, but it was shockingly easy and not expensive at all. Would re use if i need an upgraded bond.

read more

Jessi was very courteous and helpful. She was very patient and knowledgeable. I am very thankful

...

for her help. Highly recommend!

read more

Jessi is great at what she does. She helped me secure the best surety bond for myself and my

...

company as well as walked me through the process all the way. I am glad we found her and will be sticking with her and her company from now on.

read more

Jessi Wimer was an AMAZING help while applying for my mortgage bond....absolutely wonderful!!!!

Jessi Wimer did an outstanding job with my Surety Bond! She was very knowledgeable, friendly and

...

helpful. I highly recommend Jessi Wimer!

read more

Thank you Jessi Wimer for excellent customer service I received from you regarding the renewal of

...

my MLO bond. Much appreciated!

read more

By far the best Surety Bond Coverage and wow the quote was so good on my Co 25K Surety bond, I

...

added 500K E&0 for that price was lower than state group plan, and was very streamlined.Best Customer Service, I was greatful for Jessie, and the Surety Solutions Family had top notch provider for much less! Across the board.See you next year, thank you for the amazing quotes. Very happy.

read more

Mortgage H.
20:51 02 Mar 22
Easiest system to use and, by far, the fastest company with providing E&O and Surety bond

...

insurance. HIGHLY recommend!

read more

Surety Solutions goes above and beyond their duty to make their customer feel confident that they

...

are choosing the right company. Jessi Wimer personally helped me through the process. She was very informative and made sure that every concern I had was dealt with in the most professional and efficient way. Thank you for your hard work!

read more

Bridgette M. B.
23:24 10 Dec 21
Excellent service; they exceeded my expectations in timeliness and professionalism.

Client services provided quick and accurate responses.

Eva Hammel H.
16:46 30 Nov 21
Very helpful and they respond quickly to any questions.

Katrina Fearn, Client Service Manager at Surety, is an absolute pleasure to work with!! She is

...

always highly responsive, and has provided me nothing but excellent service since our first interaction. I highly recommend working with her and the Surety team. They will always go above and beyond. Thank you for all that you've done!

read more

I have been working with Steve Shike and he has been so helpful. I purchased the wrong bond and

...

Steve instantly requested a refund on my behalf and called back with the good news. I appreciate him for helping me figure out my situation in such a timely matter. Thank you Steve for responding to my calls and emails promptly.

read more



Kristopher M.
14:23 24 Jun 21
Katrina and Surety Solutions were very helpful and fast. I needed to change the bond I ordered and

...

they handled that within minutes. Their response time to emails and request were great and that is why I will continue to work them both. All I ask for is relatively decent response time when there are issues that need resolved and Katrina far exceeded that and was friendly on top of everything else. Well done.Kris

read more

Grace answered the phone immediately with a positive attitude and willingness to help. She

...

followed through professionally and promptly through entire process.

read more

Surety Solutions has been the most amazing and easiest company to work with on Bonds in my past 17

...

years of doing insurance. They are very quick to respond and very personal to work with. Jake Durrant is absolutely the best!

read more



I had the pleasure of working with Katrina Fearn to obtain mortgage broker surety bonds and I can

...

say with zero hesitation, that she is wonderful to work with. Extremely responsive, communicative and helpful. Surety Solutions + Katrina = Great Partnership. Thanks!!!

read more

Can't say enough good things about Katrina Fearn, she was exceptionally prompt, responsive and a

...

true professional in getting me the bond in a timely manner. Just amazing customer service.

read more

Ernesto U.
19:08 10 Feb 21
I needed a copy of my bond and with people working form home I thought is was going to take a long

...

time. I got an email with the copy of my bond with in minutes. Never seen anything like that. Very Professional and fast response. thank you for good business ethic

read more

Just obtained Mortgage Broker Surety Bond for two states. not only the price was right but service

...

and professionalism exceeded my expectations. i can't thank Steve enough and wish i knew them sooner.

read more

I bought a surety bond for my business. The name on the application has my middle name on it and

...

the policy didn't. That would or could have created a problem. I wrote to customer service to complain. Well not complain but ask for it to be changed. Since it was Thanksgiving weekend I wasn't expecting to hear back till this week sometime. Well to my surprise it was "Very" Quickly. JD was very helpful and professional. Fixed it then contacted me with the corrected version. Couldn't be happier. " Good Business is Good Business"

read more

Obsesion H.
04:45 26 Oct 20
Amazing customer service and friendly and informative reps.

Surety solutions handled my request for a Guardianship Bond professionally, with great care and

...

provided great value to my family. Of all of the insurance companies I contacted for my need, Surety Solutions was by far the most responsive, courteous and knowledgeable. I very much appreciate their fine service!!

read more

The entire staff from Jake to Katrina were more than professional and bent over backwards to meet

...

mine and The State of California's requirements

read more

This process could not have been easier! Mr. Chipman sent me an email link and I just followed the

...

steps. I highly recommend Mr. Beau Chipman to anyone who needs this service.

read more


Outstanding customer service from Jake and the other folks at Surety Solutions! Shopped my surety

...

bond with other companies and found the best price here by far.

read more

Excellent service, best pricing, immediate communication! Keep up such a great work!!! Thanks!!!

Jessica M.
17:22 25 Feb 20

The staff is very friendly and on more than one occasion went above and beyond normal customer

...

service to make sure that we were fully taken care of. I would highly recommend this company.

read more

Easy to work with, and extremely fast! I would definitely recommend!

Very timely and professional work on providing services to our firm. We are very satisfied.

Great service. No hassle. Great communication.Thank you Cryssi for the excellent service!!!

Cryssi B. went above and beyond to get my bond issued in record time and delivered incredible

...

customer service throughout the process. So impressive and refreshing. I am so grateful.

read more

Katrina and M.
17:11 23 Oct 19
Absolutely great to work with!

Quick and easy process to get my notary bond. Best price and the documents arrived by mail way

...

faster than expected. I highly recommend.

read more

Great communication, fast and to the point service. Great follow up too.

Katrina is very fast and responsive and we got our insurance in few hours! She is the best! We will

...

collaborate again for sure! Thank you! 🙂

read more

They helped so much when I went to my states tag office who denied my paperwork multiple times due

...

to the format. Surety helped me every step of the way.

read more

Bill Main C.
15:16 11 Sep 19
Super fast and professional service. Couldn't ask for anything better. Thank you guys.

Surety Solutions is a fantastic company to work with. I was in a unique situation and was having

...

trouble finding a company willing to underwrite an estate conservatorship bond for me. Surety Solutions took the time to listen to me and shopped around with their underwriters and found someone willing to underwrite the bond. Having to experience the probate system is a major headache; however, Surety Solutions makes sure the bonding portion of it does not have to be 🙂

read more

My experience with Surety Solutions agent (Katrina) was professional, solution-driven and

...

responsive throughout the whole process. From applying for a bond quote to purchasing and receiving the bond was simple and efficient. My questions were answered promptly with upbeat attitude and patience. Customer service definitely exceeded beyond my expectations. I would certainly use their service again in the future.

read more


This place was actually super helpful, and really speedy! Their blog on their page has nice, easy

...

to follow information, and their staff are super friendly and helpful. I was looking all over for some of this information, trying to weave through weird shady looking sites, and Surety Solutions really is the one to go with. quick, clean, trustworthy, professional. Thanks for all your help!

read more

Surety Solutions was able to help me secure a bond and guide me through the probate process in a

...

very friendly and competent way. I really appreciated their speed, efficiency, and knowledge.

read more

I made a mistake in selecting the correct bond and they fixed it with a quick call.Thanks Again!

Michael B.
20:24 30 Jun 19
I worked with Cryssi at Surety Solutions in order to secure a $900,000 conservator bond. Their

...

quote was by far the best out of several companies I requested quotes through ($2,110 vs. $3,500). Cryssi was always very helpful and responded very quickly during business hours and often during after hours via email. I will continue to work with and renew with their company especially if their quotes and customer service remain this excellent. Thank you again! MikeSo just an update to my original post. It was time to renew the conservator bond this year and Cryssi at Surety Solutions made the process extremely streamlined and convenient. I received an email stating it was time to renew the bond with a link to pay online. My rate didn't change at all and it took about 30 seconds to renew my bond. This has been an easy, convenient, and one of the most affordable companies to work with. Some of the best customer service in the market which is sometimes hard to find these days! Thank you again for an affordable quote which was seamless to renew. Thank you Cryssi!

read more

Christopher F.
19:08 24 May 19
They did everything they said they would & more! Great people excellent people skills polite and

...

quick. Noproblems

read more

I needed a California Certificate of Title Bond so I came to there site. This company was very

...

professional and helpful. I appreciated there live chat options. There website was easy and fast to use. I had to call in and speak to someone and he (Thomas) was very helpful and polite. Thank you guys for a great experience if I ever need another Bond I will be using your company for sure! Keep up the great customer service. Thanks again!

read more

Jacqueline (.
13:41 25 Apr 19
Thank you Thomas and Katrina for the superb professional, fast service you both provided me. I

...

shopped around online for a few days comparing Bond Companies and calling asking questions, and praying. Your website is a cut above the others; your process is quick, straight forth, no tricks nor confusion, but honest online service!I received a Great Rate for my bond compared to other companies, saving me money!Thomas answered my questions upfront with patience & clarity; & Katrina was right on top of email correspondence, my invoice, I received my email bond copy in hours of applying online & hard copy I received next day!Surety Solutions of Gallagher's overall process, Thomas & Katrina made sure, my experience with them was overall stress free, affordable & outstanding!I am still amazed how fast I received my hard copy bond from the time I started to finished, and with FedEx, I had my bond, No errors in my hand the next day! I thank GOD for the stress free & excellent service I received !

read more

Michael S.
22:52 19 Apr 19
Beau was super helpful when I had questions about buying a used car from a seller with an unusual

...

title situation. I have not bought a used car before, so it was very reassuring to talk through my concerns about the situations and the safest ways to move forward. He thoughtfully responded to my inquiries without pestering for my contact info or trying to sell me products - such customer service is hard to find these days! Thank you!

read more

I had been dreading the red-tape of obtaining a surety bond for a lost vehicle title. I had just

...

obtained a quote from another company online and was not pleased with the price. Surety Solutions was less expensive---by far---and their service was outstanding: efficient and polite. The quote was obtained, approval given, and the transaction was complete in a just a couple of hours. I could not be more pleased!

read more

Huge Kudos to Cryssi @Surety Solutions! Thank you for being so responsive and accommodating with

...

helping me get my Bond taken care of. It was a pleasure working with you and your company!Rob with Caliber Auto Sales

read more


It was a very easy and smooth experience. I got the bond that I needed for a competitive rate.

...

Cryssi was great.

read more

kimchibator
23:17 02 Apr 19
Cryssi was my rep. Responds back on a timely manner. She goes above and beyond to insure customer

...

satisfaction! I will do business with Surety Solutions again and recommend to others! Thank you Cryssi! From Bridge City Cleaners!

read more

Cryssi saved the day. We were finally ready to submit our DBO app and realized we had the bond

...

created in our previous business. Expecting a significant red-tape delay, we reached out to Cryssi who managed our little crisis with not only absolute professionalism, but with expedience. She was also so personable!

read more

Cryssi & Danielle are great to work with. Very responsive and solution minded. We needed to

...

extend the dates of our coverage and paperwork to show that coverage. They responded quickly and took care of us right away. Thank you!

read more

Love of the Magic V.
16:31 26 Mar 19
Working with Cryssi at Surety Solutions is fast and easy!

Michael L.
17:46 22 Mar 19
They are quick to help you I will say that!!

Visited and contacted several different surety bond websites prior to seeing this one. Had my bond

...

purchased in less than 10 minutes!!!!! Spoke with Cryssi and she was very professional, answered all of my questions and had my surety bond emailed to me within an hour, will receive the original one tomorrow morning!!!!! So pleased with Cryssi and the ease of obtaining the bond. Lastly, out of all of the places I contacted, this surety bond was $75.00 less than all of the other places that I checked into.

read more

Great Customer Service! Was able to process my request and also review great information they

...

provide - step by step guide amazing! quick and easy- best part of dealing with Title issues- HIghly recommend

read more

Brandon C.
02:23 13 Mar 19
Very,Very helpful and Very,Very fast same day it was like christmas i defiinitly recomend this

...

company

read more

I HAD A GREAT EXPIRENCE WORKING WITH THEM

Melisande A
17:51 01 Mar 19
Great company, really informative and responsive. Thomas was super helpful and patient as he walked

...

me through a million questions that I had. I dealt with a few other less helpful companies before I selected this one. Highly recommend.

read more

anthony G.
18:45 27 Feb 19
WOW! I am so glad I found this site. I called a local company and they wanted me to fill out and

...

email so much information. With this company it was all online and easy and super fast. I also messed up and put the wrong expiration date and it was so easy to chat online and fix it. I paid for the faster shipping which is 2 business days, its so worth it. Thanks again Surety Solutions and to Beau who I was chatting with online, you were awesome.

read more

TARC -Wealth Building Office L.
00:29 27 Feb 19
These guys are very knowledgeable! They when out of their way to answer all my questions. I'll be

...

getting my bonds from them.

read more

Kingtrix G.
23:41 26 Feb 19
Needed some quick assistance. and they were able to help me with the questions i had.

Sophia Rose W.
19:42 25 Feb 19
Beau helped me understand bonded titles and what I needed to ask my DMV when I thought I was in a

...

hopeless situation! Thanks so much!

read more

Jennifer F.
23:01 22 Feb 19
This was a pleasurable non stressful experience for me I was well informed and its gonna make it

...

that much easier at the DMV NOW

read more

Exceptional customer service.

gozie victor O.
00:05 22 Feb 19

My representative does a great job, always takes care of my needs and answers any questions I may

...

have

read more

Wonderful experience. Clear, concise explanation. I spoke with Beau and got all the information I

...

needed to help me out.

read more

Darrick H.
14:23 16 Feb 19
The answers to my inquiry were so helpful and prompt iy was very encouraging. I sincerely

...

appreciate the exoertise to get me started on a long awaited resolution to my title issue. Thank you so much!

read more

Saraswoti B.
22:33 13 Feb 19

Sunshine S.
21:13 13 Feb 19

Tan-Jent Development Company, L.
17:28 13 Feb 19
Absolutely Fantastic. Though Katrina coud not help me she gave me 5 companies that could!

Pamela D S.
17:08 07 Feb 19
Very honest. Loved my chat

Fast, knowledgeable and friendly. Great experience.


Straight-forward and quick. Online form was very easy to fill out and I received our bond the very

...

next day.

read more

Katrina was amazing. She helped me through buying a vehicle with no title. Very confident and

...

friendly. I would refer her to anyone. Thank you Katrina.

read more

Suzelle R.
03:53 03 Feb 19
Amazing company that helps in anyway possible. They stay right on top of things with all available

...

information right on hand. Great company to go with and without hesitation.

read more

Hayward Bryant J.
19:37 01 Feb 19
Surety Solutions was very helpful with answering son tough questions that I had. They were honest

...

enough to make a recommendation to me, even though that recommendation would mean that I would not likely end up being a customer right now. However, I will definitely keep their number on file!

read more

Chris Prolago (.
19:37 01 Feb 19


Fast and courteous service! Very detailed correspondence and Crissy made my transaction very easy

...

and pleasant. Keep up the good work!

read more
It's my first time getting a bond. How does this work?
If you've never bought a surety bond before, you've come to the right place.

We designed our online application system to walk you through the inquiry and application process quickly and easily. With thousands of bond types available across all 50 states, many clients are able to purchase their bond the same day they apply.
To start your application, all you'll need is your bond type, state and amount. Most bond types display an instant estimate with no additional information required.

A completed application will need more specific information. Depending on the type of bond you need, this information will change. For example, a Mortgage Loan Originator Bond application requires an NMLS ID number to be included on the bond.

If you don't have all the necessary information, you can save your application at any time and return later.
What type of surety bond do I need? What is my bond amount?
Many new surety bond clients are confused about what type of bond they need and what their bond amount should be. The best place to start to answer these questions is to consider why you're getting the bond and who is requiring you to have a bond.
The party requiring you to get a Surety Bond is known as the "Obligee". This is the party who set the requirement or obligation – both for the type of bond and the amount needed.
That's why the quickest and most accurate way to determine your bond type and amount is to contact the "Obligee," or the party requiring you to get a surety bond.
For example, anyone opening a car dealership in Florida is required by the state to get a Florida Dealer License. Part of the requirements to be licensed is to have a surety bond.

Since this requirement is set by the Florida Department of Highway Safety & Motor Vehicles, that makes them the Obligee. Depending on the type of vehicle you plan on selling, you'll need a specific bond type and amount to meet the state's requirements.

On the other hand, some bonds, including janitorial, dishonesty, fidelity and theft bonds don't have an Obligee or a set bond amount. In these cases, business owners are free to determine the amount of coverage that best fits their business needs.

Bonds of this type are typically purchased by cleaning companies, contractors and service providers to protect against employee theft. They are also instant-issue, which means you can purchase online and become bonded in a matter of minutes.

Whether you need an ERISA Bond, Contractor Bond, Car Dealer Bond, or any other type of bond, start your quote and application process today!
How much does a surety bond cost?
A common misconception is the cost of a surety bond is the same as the bond amount. Fortunately, this is not the case. You won't have to pay the full bond amount to get your surety bond. In fact, most of our clients pay between 1-5% of their total bond amount for their bonds.
For example, if you require a $25,000 surety bond and get quoted at a 1% rate, the cost of your bond is $250.
Your bond cost is largely dependent on your credit score. However, other criteria are used to determine surety bond costs.
The Bond Type: Some bonds have a larger risk factor associated with them.
The Bond Amount: The larger the bond amount, the more expensive the bond.
Applicant's Risk Level: This includes your credit score, financial history, character, etc.
The easiest way to determine your bond cost is to get a free, no-obligation quote by clicking the button below.