Have you ever marketed Surety Bonds?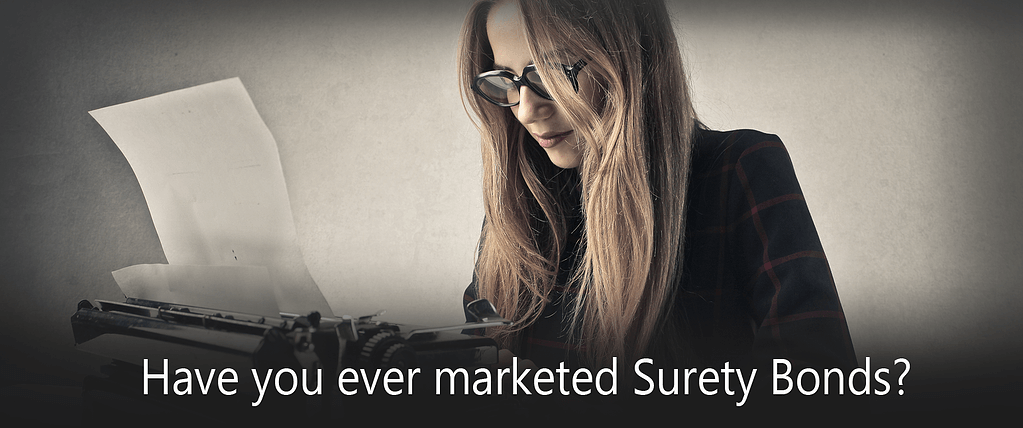 If not, you're leaving money on the table.
The Definitive Guide to Surety Bond Marketing (e-Book)
You are busy.  This free e-book with proven surety bond marketing materials will help you save time on developing a new line of business.
Inside you will discover…
How Automation has changed Surety Bonding 
Customizable Marketing Flyers (Downloads)
Content for Court/ERISA/Dishonesty/Contractor Bonds and many more…
Social Media Content for Use or Inspiration
Here's what you will learn from The Definitive Surety Bond Marketing Kit:
Chapter 1: The New Math of Surety Bonding– This chapter will expose you to the time-saving market that is now available through surety automation.
Chapter 2: Customizable Surety Marketing Materials – These flyers can be printed, adapted for emails, and used to market surety bonds. We give you direct access to the files, so you can add your business logo and contact information.
Chapter 3: Social Media Marketing Content – Feel free to use these tweets/posts directly or to use them as inspiration as you customize your own social media efforts. 
Not a Marketing Person? Share this with those in your Agency who will benefit from some free marketing advice.